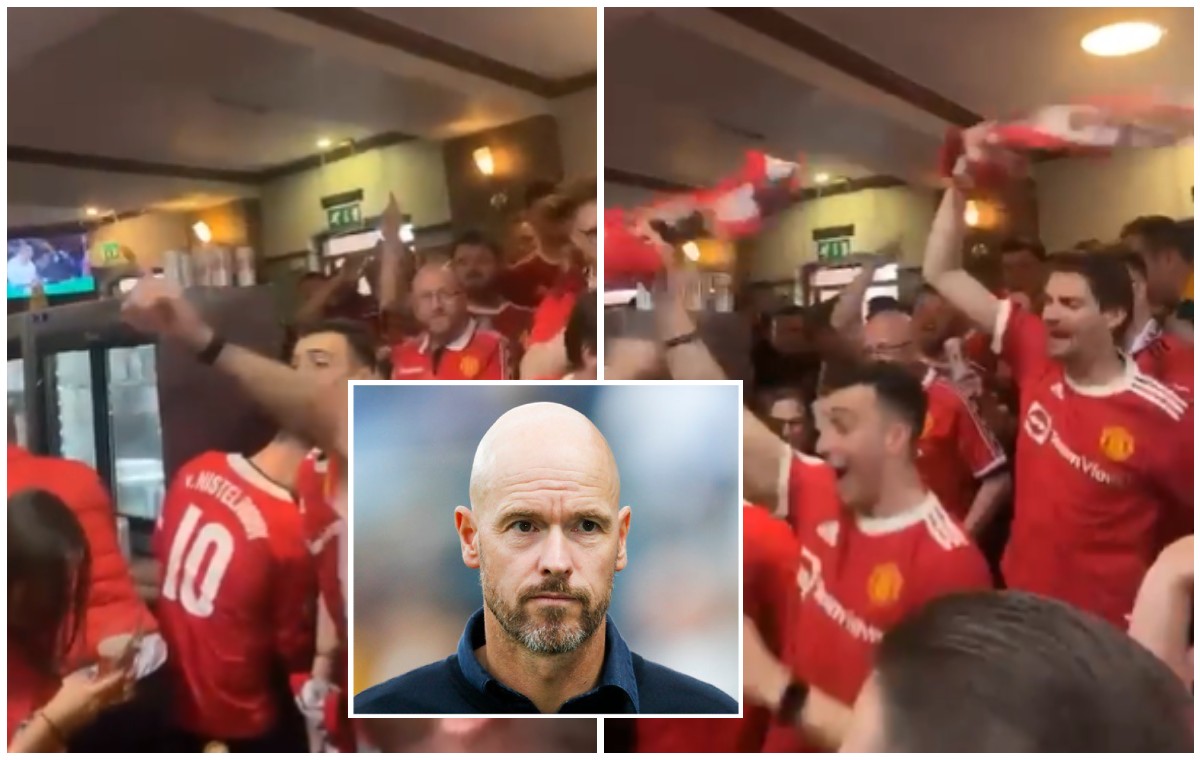 There appear to have been some Manchester United supporters who have started a chant in support of their incoming new manager Erik ten Hag, who will take over at Old Trafford when he leaves Ajax at the conclusion of the season.
(video) Manchester United fans attack Brentford fans amid signing Joel Glazer chant.
Borussia Dortmund's chief reveals Man United's close to signing  Erling Haaland
Erik ten Hag, the next manager of Man United, has paid tribute to Mino Raiola.
Take a look at the video clip below, which shows a big number of Red Devils fans chanting Ten Hag's name as part of a 'counting' song, a clever play on the 'ten' in his name…
WATCH VIDEO BELOW
BREAKING: Erik ten Hag has decided to stay at Ajax after hearing this chant 😂https://t.co/SVEusqSo0H

— ODDSbible (@ODDSbible) May 3, 2022
To be sure, every football club has its share of cringeworthy chants like this, but could Manchester United fans really not come up with anything a little more appropriate for the guy who will be in charge of rebuilding the team this summer?
As previously reported, Ten Hag will take over following the dismissal of Ole Gunnar Solskjaer earlier in the season, with Ralf Rangnick serving as caretaker manager for the final four games of the season.